A WEBSITE ON THE UKRAINIAN EDUCATION SYSTEM HAS BEEN DEVELOPED FOR THE INTERNATIONAL EDUCATION COMMUNITY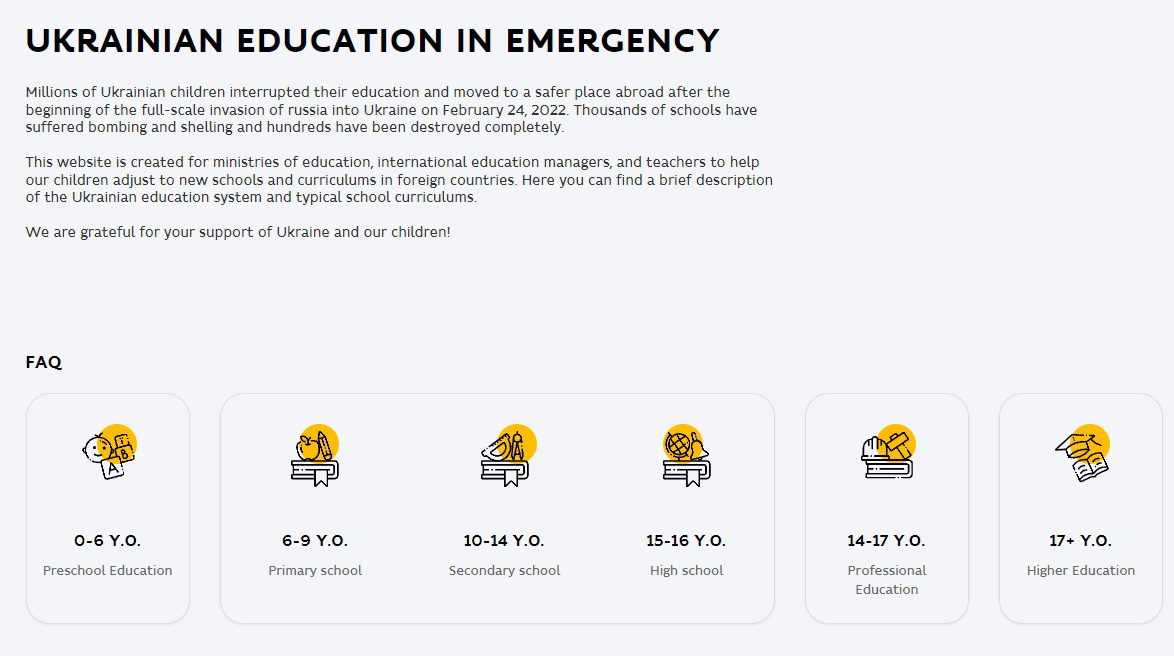 The Ministry of Education and Science informs that a website on the Ukrainian education system has been developed for the international educational community.
"MON, in collaboration with the Swiss-Ukrainian project DECIDE and with the support of the Swiss Embassy in Ukraine, launched the emergency.mon.gov.ua website for ministries of education, school principals and teachers from countries that have accepted Ukrainian children of preschool and school age. . The resource highlights topical issues in the field of school education, as well as collected humanitarian needs that are necessary for the implementation of education in Ukraine," the press service of the ministry said in a statement.
The resource is expected to help the international educational community to understand the educational trajectory of the child, especially the knowledge and skills he acquired while studying in Ukraine, as this information is necessary for the adaptation of the child to a new educational system. establishment abroad.
In particular, the site contains information about the educational system in Ukraine, the characteristics of different levels of education, a brief description of the main educational programs from grades 1 to 11.
Also, in the "Webinars" section, teachers can see specialized events about the Ukrainian education system and school curricula.
Also in the section on areas of assistance to Ukrainian education, which suffered as a result of a large-scale Russian invasion of Ukraine, the international education community can find a list of needs and contact the Ukrainian ministry education for deeper cooperation.
Related
UKRAINIAN EDUCATION