Bahrain hosts the launch of a "Document" on the overhaul of the Arab education system | THE DAILY TRIBUNE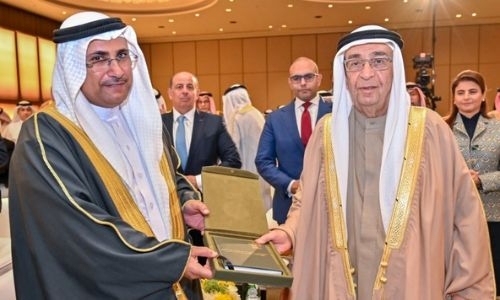 TDT | manama
The Daily Tribune – www.newsofbahrain.com
The Kingdom of Bahrain hosted a conference yesterday to launch the "Document on the Development of Education in the Arab World". The "Document", which proposes an integrated vision on the overhaul of the education system in Arab countries in accordance with the requirements of the current phase and the challenges facing education in the Arab world, is part of the conviction that the education is the pillar of progress. , and the cornerstone for raising highly conscious and enlightened Arab generations.
Held under the high patronage of the Deputy Prime Minister and Chairman of the Supreme Council for the Development of Education and Training, His Highness Sheikh Mohammed bin Mubarak Al Khalifa, the conference, on the theme "Bahrain the Gateway development of education in the Arab world", was organized by the Arab Parliament, in cooperation with the Ministry of Education, with the participation of the presidents of the legislative councils and the Arab parliaments, as well as representatives of the organizations concerned.
The launch of Bahrain's important Arab document reflects Arab and global appreciation for the kingdom's pioneering experience in the field of education development, as evidenced by its unprecedented educational achievements confirmed by relevant international reports and indices. .
The document is the result of great efforts, meetings and in-depth discussions of officials, experts and people interested in the field of education, as well as in-depth studies with the relevant regional and international organizations, which reflects the extent of countries' interest in education and the need to strengthen joint Arab action in this vital area to ensure a better future for the Arab nation.
The document stressed that education is one of the most important foundations of Arab national security and the main means to achieve sustainable development and an economy based on science, knowledge and the localization of technology.