Department of Education Responds to Reports of Schools Purchasing Digital Communication Systems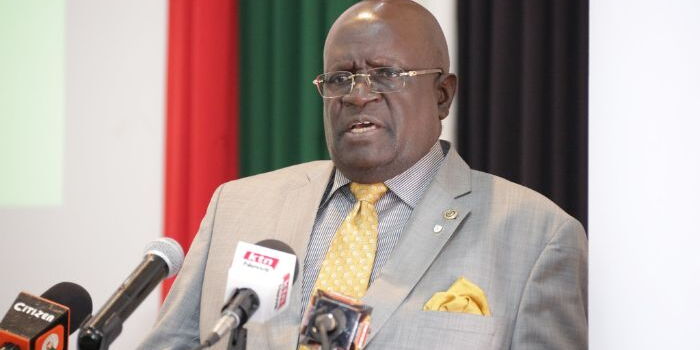 On Wednesday, October 19, the Ministry of Education flagged a letter purporting to be from Principal Secretary Dr Julius Jwan imploring schools in Kenya to procure a digital communication platform.
The purpose of said digital communication platform, the letter states, would be to establish an effective means of communicating with parents and thus minimize the frequency of school meetings.
This would be achieved through collaboration between the ministry and the Postal Corporation of Kenya (Posta Kenya).
A collage of the letter reported as fake by the Ministry of Education.
Twitter
Eduminate
"The ministry in an earlier communication as per the attached PS letter has requested schools to activate the platform in their respective institutions in liaison with the Postal Corporation of Kenya," in part the letter.
"The purpose of this letter is to ask you to notify all educational institutions in your area of ​​expertise to support the initiative."
The letter seen by Kenyans.co.ke bore the letterhead of the department and was addressed to all County Directors of Education.
In addition, the circular dated October 17 was copied to the outgoing Cabinet Secretary for Education, Professor George Magoha, and the Postal Corporation of Kenya.
The Ministry of Education, however, excluded the letter and called it fake, but without additional information about the origin of the letter.
A portion of social media users had shared the letter on Wednesday, October 19 and hence caught the ministry's attention.
The origin of the letter had yet to be established at the time of this story's publication.
Notably, the government had launched a project to connect all educational institutions to the internet in January as part of a collaboration between the ICT authority and the State Department for Training and Skills Development.
The partnership aimed to connect more than 8,000 educational institutions by the end of 2022.
Former CS of Education George Magoha addressing the congregation during the Chuka University graduation ceremony on Friday, October 14, 2022.
Ministry of Education