Educators must acquire know-how on inclusive education: ministry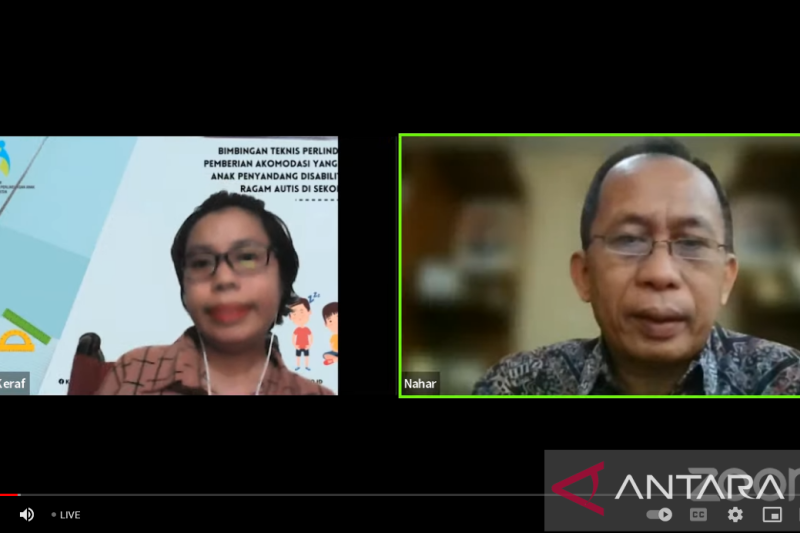 Jakarta (ANTARA) – Teachers in inclusive schools need to acquire knowledge on inclusive education so that it can be implemented in classrooms with autistic students, the Ministry of Women Empowerment and child protection.
"The presence (of students with) autism in the same class as other students can cause new problems if everyone in the school in question, especially the teachers, is not prepared to lead a system of 'inclusive education,' the special child protection delegate at the Ministry of Women's Empowerment and Child Welfare Nahar said during a webinar, accessible online from here Wednesday.
He said that teachers who lack the knowledge and skills to deal with students with autism might face certain challenges during the learning process.
"Teachers are likely to encounter additional problems if their efforts to provide (learning) opportunities for students are not (supported) with knowledge and skills about autism," he said.
Inclusive schools would view children with autism as a burden if there was no understanding of autism and lack of teacher competence to deal with them, he noted.
Related News: Autism mapping project targeting 10 ASEAN members kicks off today
Nahar said that could still be the case, although inclusive schools are an alternative choice for formal education for children with autism.
Thus, there is a need for inclusive schools to ensure that children with autism receive special treatment according to their needs, he stressed.
Educators in these schools must remember that inclusive schools are not simply meant to accept children with special needs, he said. They also need to know how to meet the needs of each child, he said.
Teachers need to consider certain things to be able to help children achieve their best potential in processing information. These include understanding children's learning patterns, making children aware of the meaning of each piece of information and relating information received by children in a classroom to everyday life, he added.
Related news: A docudrama about Indonesian children with autism launched