Launch of a police investigation into a demonstration by the Ministry of Education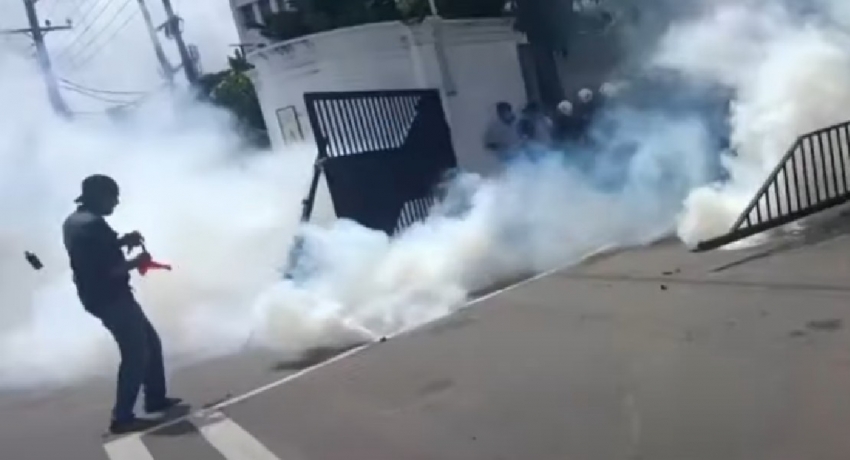 COLOMBO (News 1st); The police opened an investigation into the demonstration which took place in front of the Ministry of Education, in Battaramulla yesterday (10).
According to the Police Media Division, university students who participated in the protest attacked a policeman in the area, and the injured policeman is currently being treated at Narahenpita Police Hospital.
Police also noted that the protesters caused damage to the headquarters of the Ministry of Education.
Accordingly, the incident should be reported to the Magistrate of Kaduwela today (11).
Meanwhile, the Criminal Investigation Department (CID) arrested a suspect who assaulted police officers in the Panchikawatte area on May 9, when several incidents of violence took place.
According to the Police Media Division, the suspect was arrested for attacking an Assistant Inspector General of Police (DIG), Superintendent of Police (ASP) and other officers, hijacking the SUV the officers were traveling in and set fire to the vehicle.
The suspect was identified as a 43-year-old resident of Maligawatta and was remanded in custody until June 24 after being brought to Maligakanda Magistrate's Court.
Recent news