Ministry Highlights Changes to National Education System Bill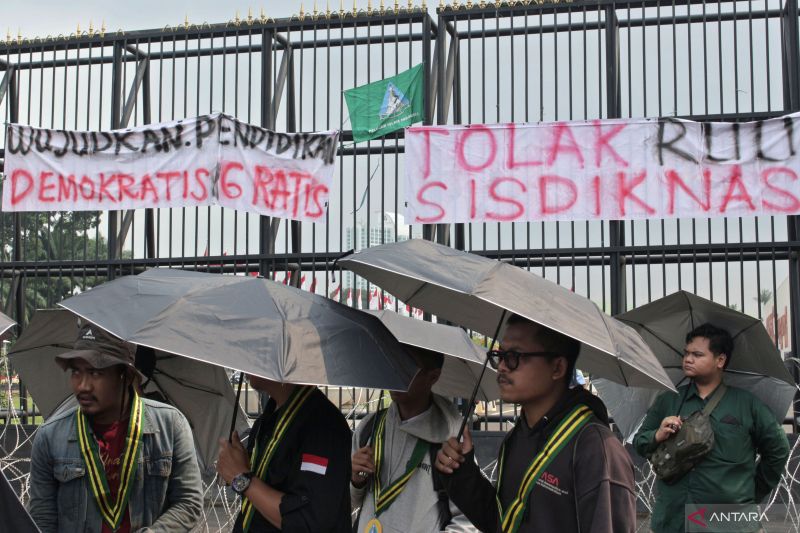 Jakarta (ANTARA) – The head of the Education Standards, Curriculum and Assessment Agency at the Ministry of Education, Culture, Research and Technology, Anindito Aditomo, has drawn attention to several education-related changes in the National Education System Bill (RUU Sisdiknas).
"The first is the National Education Standard (SNP). We will implement the SNP in a more flexible way to adapt and take into account the diversity between regions," he noted here on Tuesday.
"We will also simplify it, so that there will be no detailed bureaucratic and administrative burden once it is implemented," he remarked.
The second change in the Education Bill is to reinforce the priority given to early childhood education, which serves as the foundation for the next level of learning.
"Early childhood education can be considered the most important period of education, but to date it has not received the attention it deserves," he said.
"One of the factors behind this is that within RUU Sisdiknas it was not recognized as an educational step," he explained.
Early childhood educators will also be recognized as teachers if they meet the requirements.
The next change in the bill concerns higher education, where public universities (PTN) are encouraged to become legal entities (PTNBH).
In addition, several aspects concerning state universities should be improved, such as the need for innovation in terms of quality to manage inequalities.
There are concerns that transforming state universities into a public service agency (BLU) could lead to a risk of commercialization that limits access to education for middle to lower class citizens, Aditomo noted.
According to the ministry's empirical study, tuition fees for PTNBH often become lower than other types of PTN, he noted.
The next change of RUU Sisdiknas concerns teachers, in which they become the center of attention. Specifically, the ministry will change the current allocation funding mechanism.
The ministry seeks to ensure that every teacher receives an appropriate income immediately. This cannot currently be achieved, as regulations on teacher allowance are tied to certification through the Teacher Education Program (PPG).
To this end, every teacher should first receive a decent income before demands are made to improve the quality of their teaching through multiple learning programs.
Related news: Education system bill responds to teachers' concerns: Minister
Related news: Open government in drafting education system bill: minister
Related news: Education Bill reflects government's intention to improve teacher welfare