Ministry of Education Launches YUVA 2.0 Young Author PM Mentorship Program to Train Young Authors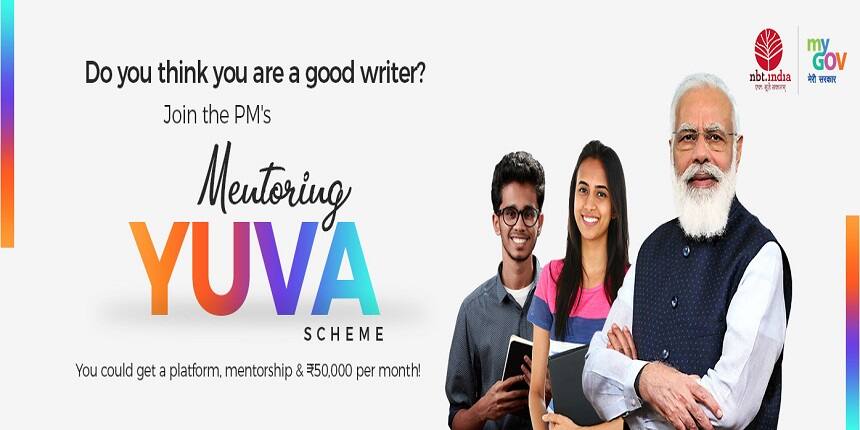 The Ministry of Education launches PM Modi's Young Writers Mentorship Programme, YUVA 2.0.
New Delhi:
The Ministry of Education, Government of India has launched the PM-YUVA 2.0 Mentorship Program to train young aspiring authors under the age of 30. The theme of the PM-YUVA 2.0 Mentoring Program is Democracy. The program will help develop a stream of writers capable of writing on various facets of democracy in India. The program will also provide a window for aspiring youths to express themselves and showcase a holistic view of Indian democratic values ​​on national and international platforms.
A national online competition has been organized to select authors under the program from October 2 to November 30, 2022. It is planned to pay a scholarship of Rs 50,000 per month for six months to be paid to each of the 75 authors. selected. . The National Book Trust, India will publish the books produced by young authors under the mentorship scheme.
Read also || Madhya Pradesh Government Launches Ladli Laxmi 2.0 Financial Aid Scheme for Girls
Proposals received from authors will be evaluated from December 1, 2022 to January 31, 2023 and the winners will be announced on February 28, 2023. Young authors will be trained by eminent authors from March 1 to August 31, 2023. As part of the mentorship, the first Published book series will launch on October 2, 2023.
Read also || Ministry of Education and Government of Assam to strengthen existing schools under PM SHRI program
The official statement from the Ministry of Education reads: "The launch of YUVA 2.0 (Young, Upcoming and Versatile Authors) is in line with the Prime Minister's vision to encourage young people to understand and appreciate Indian democracy. . YUVA 2.0 is part of the India @75 (Azadi Ka Amrit Mahotsav) project to highlight the perspectives of the younger generation of writers on THE THEME: "Democracy (institutions, events, people, constitutional values ​​- past, present, future) ' in an innovative and creative manner. This program will thus help to develop a flow of writers who can write on a range of subjects in order to promote Indian heritage, culture and knowledge system."