Pre-primary school enrollment plummeted by almost 30 lakh: Ministry of Education report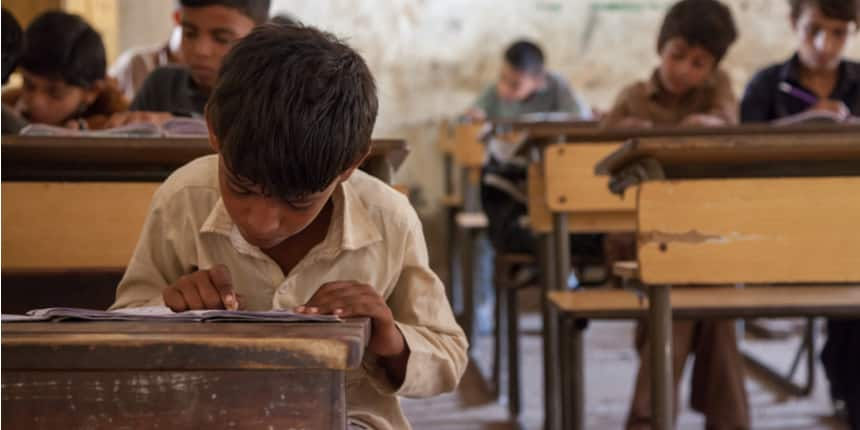 The Ministry of Education's UDISE+ 2020-21 report also states that almost 40 lakh children have moved from subsidized and private schools to public schools.
Department of Education data also showed a 3.56% reduction in school attendance for children with special needs (source: Shutterstock)

NEW DELHI: Children's enrollment in preschools has been reduced by nearly 30 lakh in 2020-21, data released by the Ministry of Education via the Unified Education Plus District Information System has revealed ( UDISE+) 2020-21, published on Tuesday.
The number of children enrolled in Class 1 has also seen a drastic reduction by around 19 lakh, the data revealed. There is also a 3.56% reduction in enrollment of children with special needs (CWSN).
However, the ministry said it could be due to the postponement of school admission during the COVID-19 pandemic.
"Although the impact of the COVID-19 pandemic is cross-cutting, this is particularly noticed in the enrollment of young and vulnerable children such as pre-primary, class 1 and children with special needs (CWSN) can be attributed to the postponement of admissions due to COVID-19," the ministry said in a statement.
Pre-primary schools include state-run anganwadis and balwadis.
"In 2020-21, student enrollment in primary to upper secondary school education is around 25.4 crore. This figure is 28.3 lakh higher than the number of students enrolled in 2019-2020. However, student enrollment at pre-primary level and Grade 1 decreased by 29.1 lakh and 18.8 lakh respectively in 2020-21 compared to 2019-20. It may also be due to the postponement of school admission for young children during the pandemic," he said.
The total student enrollment of CWSN in 2020-2021 stands at 21.69 lakh, compared to 22.49 lakh in 2019-2020.
According to UDISE 2020-21, 39.7 lakh students from government aided and private schools were transferred to public schools in 2020-2021.
UDISE 2020-21: GER, student-teacher ratio
The data also showed an improvement in the gross enrollment rate (GER) at all levels of school education compared to 2019-20.
At the elementary level, the GER increased from 97.8% to 99.1%. At secondary and upper secondary level, the GER increased to 79.8% from 77.9% at secondary level and 53.8% from 51.4% at upper secondary level, respectively.
The pupil-teacher ratio (PTR) stood at 26 for primary, 19 for upper primary, 18 for secondary and 26 for upper secondary, improving since 2018-19.
According to UDISE, 84% of the total number of schools have functional electricity, compared to only 73.85% in 2018-2019.
More than 95% of schools have functional drinking water in 2020-2021, compared to 93.7% in 2019-2020. A marginal increase was also noted in the number of schools with functioning toilets for girls. This figure increased from 93.2% in 2019-20 to 93.91% in 2020-21
The percentage of schools with handwashing facilities also improved in 2020-21 and now stands at 91.9% from 90.2%.
According to the data, the number of schools with working computers also increased from 5.5 lakh in 2019-2020 to 6 lakh in 2020-2021.
---
Follow us for the latest education news on colleges and universities, admission, courses, exams, schools, research, NEP and education policies and more.
To contact us, email us at [email protected]