Standards cannot be compromised for Ukrainian students affected by war – Ministry of Education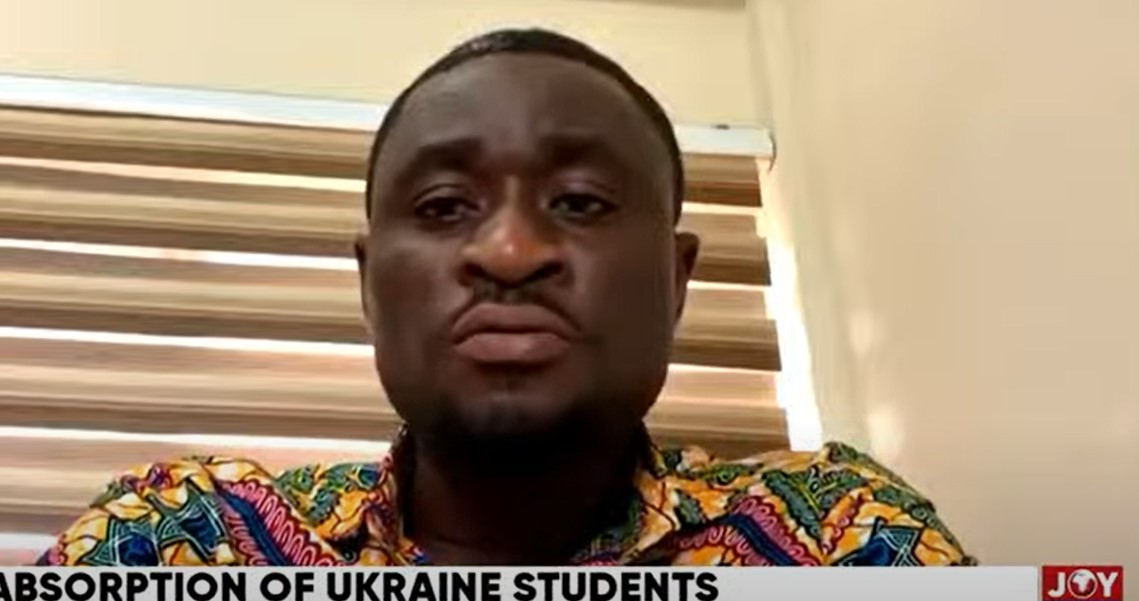 Education Ministry deputy spokesman Yaw Opoku Mensah said the government could not compromise medical and dental standards for medical students in Ukraine who have been affected by Russia's annexation.
Ukraine is among the countries like Cuba and Venezuela that have become attractive to young Ghanaians seeking careers in the medical field.
The war-stricken country has now converted some of its studies into online training for students, a move which the Medical and Dental Council of Ghana says is ineffective given the nature of medical and dental curricula.
Speaking on JoyNews The pulseOn Tuesday, Yaw Opoku Mensah explained that while the government understands the effect of war on Ghanaian medical students, there is a need to ensure quality standards among the doctors to be produced.
"No one wants to compromise on quality. The standards are set, the criteria are met, which is why it is important that we determine the level of each potential student in this category so that we can always maintain the quality and standard that we are all looking for. Standards cannot be compromised on the basis that I come from a war-toned country, therefore, we have to lower the standards for everyone. That's not what we do in this country," he explained.
He noted that the government will still maintain the status quo in admitting medical students studying in Ukraine.
JoyNews understands that a meeting has been scheduled for Wednesday, September 28 regarding the integration of medical students who were studying in Ukraine before the war.
Stakeholders expected to attend the meeting include; Ministry of Education, Ministry of Foreign Affairs and Regional Integration, Ministry of Health, Medical and Dental Council, Council of Student Representatives, Ghana Scholarship Secretariat, Vice -chancellors of medical schools and other stakeholders.
Mr. Opoku Mensah said that the government has already taken steps to admit some Ukrainian students to the various public universities.
"What the process simply means is to determine the level if you are the first year, the second year, the third year or a last year so that we can fairly place the individuals in their rightful class so that we can have a well-functioning system and that's where the process came in. It was an opportunity given to all future Ukrainian students to be integrated into our system and continue their studies," he added.
Meanwhile, the Medical and Dental Council has warned that it will not recognize the degrees that will be obtained by medical students through the Ukrainian online platform.
"We will not honor or recognize certificates acquired by trainees using the online training module," said Medical and Dental Council Registrar Dr Divine Ndonbi Banyubala. Joy FM.