The government must tighten its grip around the Dragon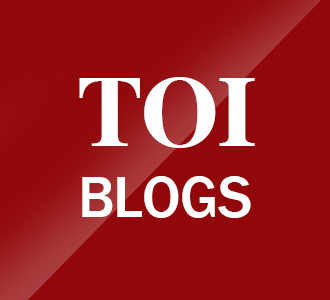 Modern methods of conflict are constantly changing. Today, conventional methods of warfare and system infiltration are a thing of the past, new methods are constantly being developed to subvert India's fundamentals. The strategy is like slow poisoning, with the aim of weakening a nation and society from within by sabotaging young minds. India's rather bitter history with China and shifting global equations with the communist state have made it important to fill in the gaps left open to adversaries. This is even more crucial at a time of shifting global politics as the latest verdict on the origin of the new coronavirus, which began in Wuhan, and the United States and the West form an alliance to counter the growing influence of China in commerce and the military.
Chinese involvement in questionable financial systems, questionable technology products, is well known and now a disturbing new case of dragon claws entering the Indian education system is a matter of grave concern. Policy makers should take note of this. The Chinese had a long term policy of entering and dominating India and surreptitiously made inroads through a loophole left open by our past policies.
Earlier last year, Indian security agencies raised concerns with the government about China's growing influence in higher education and culture through Confucius Institutes (CIs) and Chinese language training. These are believed to be key pillars of Beijing's global soft power efforts to inject its propaganda onto the global map. Later, the Indian Ministry of Education sent a letter to several institutions requesting information on the work review activities carried out by tertiary institutions in partnership with foreign entities. China has argued that these institutes propagate Chinese culture and language, but many countries believe they have other, far more sinister goals. Australia, for example, cracked down on the institutes last year. Also in the United States, there have been several investigations into the influence of the Chinese government in schools and colleges. Such an investigation by the United States Senate revealed that these Confucius Institutes are endowed with a large scholarship, but with conditions that restrict academic freedom – so that the Chinese government approves all teachers in these institutions, and in many cases, schools in the United States agree that both Chinese and American laws will apply.
There is an apparently new dimension to this emergence. Now these moves are being increasingly exposed, exposing a link between Singapore-linked Chinese front companies running their malign propaganda through charitable educational companies in India.
A remarkable case is that of Raffles Education Corporation. It is one of those front organizations with close ties to China that has used loopholes in the company registration law to take control of Indian colleges. In 2013, Chinese-born Raffles Corporation CEO Chew Hua Seng and his family members entered the Indian education system with an Indian NGO, Jai Radha Raman Education Society, and began taking loans through the joint venture. After that, a wave of foreign nationals and Singaporean citizens of Chinese descent entered the trust, alarming Indian authorities as non-profit organizations cannot become a subsidiary of a for-profit entity.
The order of the Registrar of Societies for Delhi NCR said that these foreign nationals concealed the fact that they were applicants of Raffles Education Corporation when entering the Indian NGO. The Indian government agency has also expressed serious concerns that funding that violates foreign direct investment or the country's Foreign Exchange Management Act (FEMA) guidelines should be stopped. Incidentally, the company blatantly advertises on its website that it runs a university in India.
Incidentally, in 2018-2019, the Law Enforcement Branch took note of the FEMA violation and launched an investigation into ERHEL, a wholly owned subsidiary of Raffles Education, Singapore, for bringing in foreign capital automatically, then having them routed to a charity in gross. violation of FEMA and FCRA rules.
This situation calls for a thorough investigation into the activities of Chinese companies entering India through the backdoor of charitable corporations, providing funds in violation of FEMA guidelines. The investigation into the Radha Raman Education Society and Raffles case also shows a concerted effort by China to influence Indian youth through education, just as it does in the rest of the world.
Chinese entry at the gates of the Indian education system and its dangerous game plan. The government must act now with rigor and further investigate the presence of any foreigners who plan to negatively influence the young Indian mind with harmful ideas. We need to protect the value, value and direction of our education system.
END OF ARTICLE