The truth about the leaked CBC task force report dismissing the education system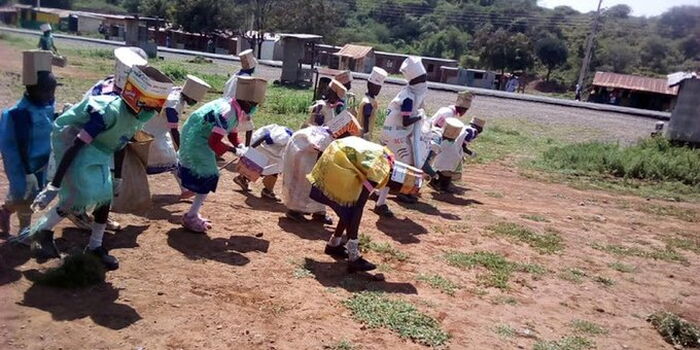 The task force set up to revise the competency-based curriculum (CBC) has released a clarification of the leaked preliminary report of its findings on the education system.
In a statement issued on Sunday, November 20, the Ministry of Education called the report false and urged stakeholders as well as learners and their parents to disregard it.
The report claimed that the task force, set up by President William Ruto, had rejected the new education system; 2-6-3-3-3.
The system was designed to allow learners to spend 17 years in the education system: two years at pre-primary level, six years at primary level, three years at lower secondary level, three years at upper secondary level and three years at tertiary level.
File photo of Professor Raphael Munavu
Case
Instead, the bogus report recommended a newly designed 2-6-2-4-3 system where learners would spend two years in pre-primary, six years in primary, two years in lower secondary, four years in upper secondary secondary and three years in the tertiary.
"After gathering feedback from stakeholders and the public, the task force released a preliminary report.
"The task force has recommended 2-6-2-4-3 to replace the original 2-6-3-3-3 education system," reads the fake report.
The preliminary report also recommended that the junior secondary school (JSS) be domiciled in existing primary schools, arguing that the learners, aged 13 to 14, were too young to progress to high school and could be bullied by pupils. older.
Other reasons why the JSS was domiciled in the primary schools were the full use of the existing infrastructure in the primary schools and the fact that the primary teachers were adept and aware of managing the needs of the learners. Their secondary school counterparts were conditioned to associate with more independent learners.
Other recommendations in the leaked document were the hiring of more teachers, the transfer of employment of pre-primary teachers to the counties' Teacher Services Commission (TSC) as well as the provision of internet in all schools. educational institutions.
In a previous interview, Task Force Chairman Raphael Munavu noted that the final report would first be sent to the Head of State in early December 2022.
After an analysis by President William Ruto, the recommendations would then be gradually rolled out publicly.
The report is expected to be tabled in Parliament within a week.
The bogus CBC preliminary task force report.
Case