Transparent government in the drafting of the bill on the education system: minister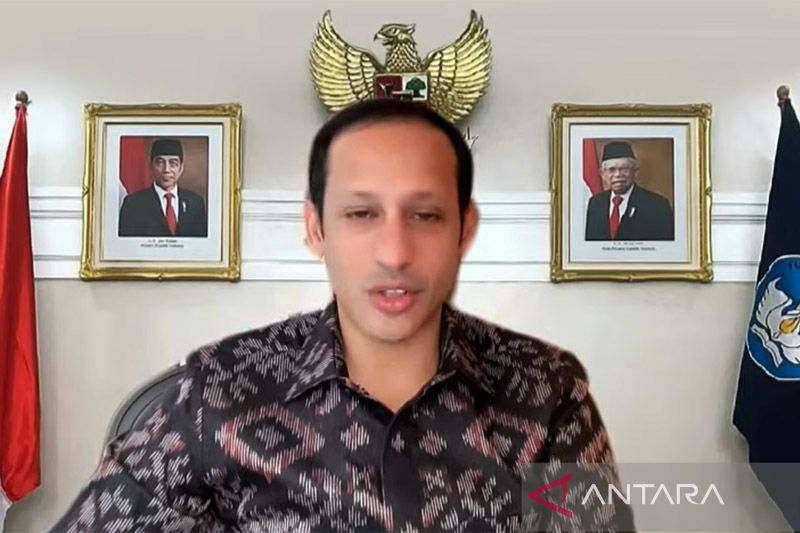 Participate in the drafting of the National Education Bill
Jakarta (ANTARA) – The Minister of Education, Culture, Research and Technology, Nadiem Anwar Makarim, has highlighted the open and transparent position of the government as well as the approach to involve the public in the drafting of the National Education System Bill (RUU Sisdiknas).
"We are very transparent and involving the public in the preparation of the national education system bill. We have met with more than 90 educational institutions and organizations, and we will continue to step it up," Makarim said here on Friday.
He said the ministry will continue to improve communication and dissemination of information regarding the bill, as evidenced by the involvement of experts and educational organizations, as well as public access to download and provide contributions on the manuscript of the bill on the national education system.
"All information and details about RUU Sisdiknas, articles and its explanation are on our page. Let's participate in the drafting of the National Education System Bill," he remarked.
Furthermore, the minister pointed out that some educational issues raised by the public were already addressed by incorporating them into the bill, including non-formal education, such as courses and training.
Article 47(1) of the National Education System Bill states that non-formal education includes childcare services, equality education packages (pendidikan kesetaraan), life skills education, Islamic boarding school (pesantren) which studies the kitab kuning or set of Islamic texts, and non-formal religious education.
Article 51, paragraph 1 states that "life skills education" referred to in Article 47, paragraph 1, is aimed at enhancing self-development, character, ethics and/or culture. The law also explains life skills education in the form of courses and trainings.
Other examples of organizing life skills education are vocational training centers, education and training centers in government agencies, modular learning systems, such as open online courses and courses (MOOC), literacy (targeting illiterate people) and continuous professional development.
Related news: Education Bill reflects government's intention to improve teacher welfare
Related News: Education Bill Puts PAUD Educators in Teacher Class: Minister
Related News: Education bill guarantees teachers professional allowances: ministry