With the future in our hands, MOBSE is committed to strengthening the education system in The Gambia – director –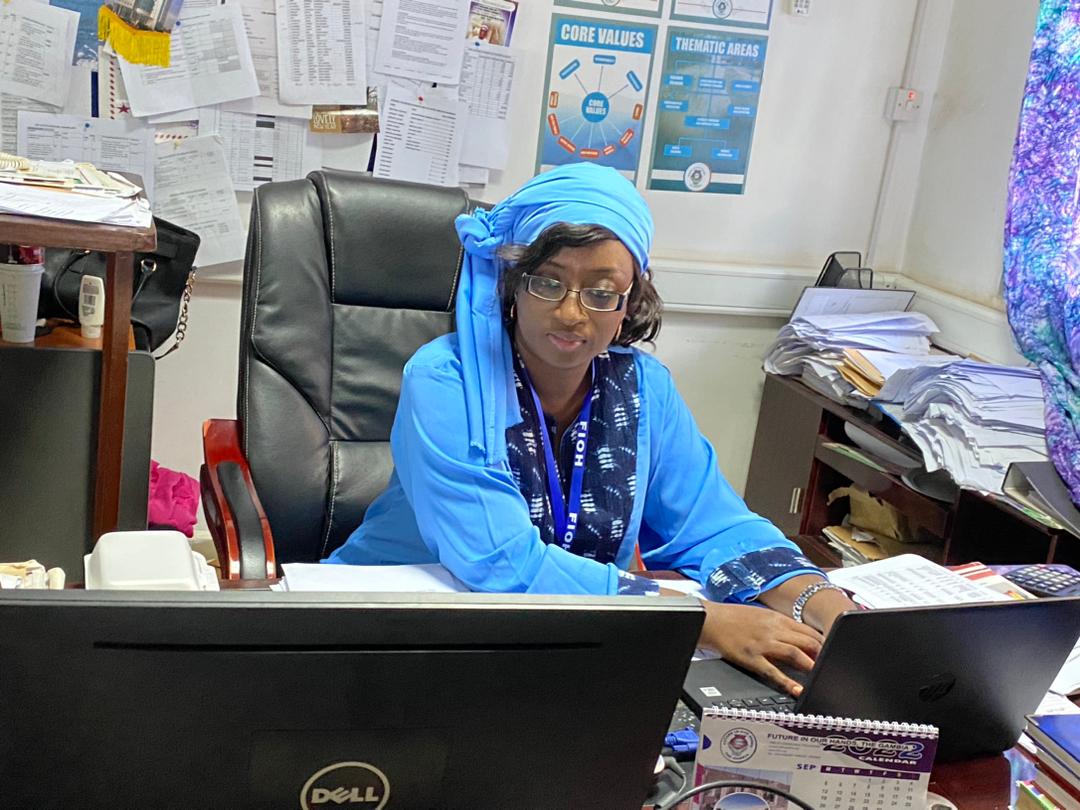 By Binta Jaiteh
Future in Our Hands, The Gambia, a non-partisan NGO in partnership with the Ministry of Basic and Secondary Education, is committed to strengthening the education sector in The Gambia.
At the recent press conference, the director of Future in Our Hands, Jainaba T. Sarr, highlighted the important role the organization has played over the past forty years in helping the education sector.
"We have been silent for all these years because it has been inherited from the founders of this organization who are Gambo-Swedes who have the country at heart to invest their time and energy. If we can tell communities how we started serving people, it will give them the chance to appreciate our work,"
She continued, "It is also our duty to strengthen the local partnership because over the years we have had a lot of international cooperation, but we have also realized that there are a lot of resources in The Gambia to raise awareness about our work".
Future in Our Hands is a non-partisan NGO that evolved from Future in Our Hands Sweden Gambia and was established in the early 80s by a Swedish philanthropist who came to The Gambia to help with national development.
The organization has built several schools in the country over the past forty years since its establishment in the country.
"Now we are active members of the CSO community in The Gambia and still work closely with our Swedish partners as it is important to remember where we started and to maintain those friendships, we have branched out a lot in terms of mobilization of resources through this we have built a partnership with national and international organizations," she explained.
Yankuba Manneh, Head of Fundraising, highlighted the institution's mission which he said is to work with communities, especially those in rural areas, to address the socio-economic needs or rights of the poor. marginalized.
"It's important in the sense that we realized the gap between the poor and the rich. Our vision is to ensure that we empower communities who make informed decisions to improve their lives and livelihoods. This is the most we can do to help communities and our core values ​​are to maintain transparency, accountability among others," he revealed, while highlighting the important roles played by the organization in creating of more than two hundred schools.


Post views:
113