You have no prerogative to determine who Akufo-Addo appoints – Ministry of Education tells teachers' unions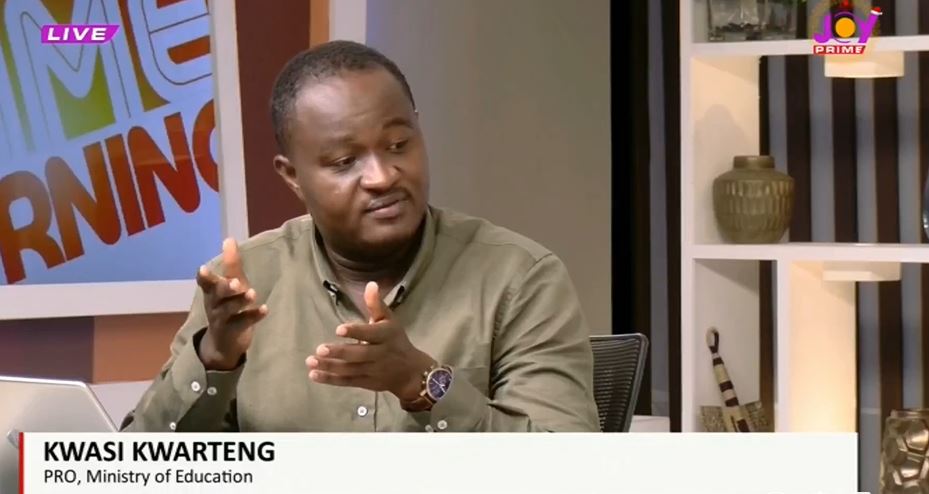 The Ministry of Education has hit back at teachers unions who opposed the appointment of the new chief executive of the Ghana Education Service (GES).
Dr Eric Nkanasah has been appointed as the new Chief Executive Officer of GES following the termination of Professor Opoku Amankwa's appointment.
But the National Association of Graduate Teachers (NAGRAT) fiercely opposed on Thursday the appointment of Dr Eric Nkansah as GES.
President of NAGRAT, Angel Carbonu in an interview on Ekosiisen by Asempa FM said Dr. Nkansah was unfit for the role as he is not a professional teacher.
"Dr Eric Nkansah is not the right person, he is not qualified, he does not have the aptitude, he does not have the knowledge, he is not competent to be the Chief Executive of Ghana Education Service," he insisted.
The National Association of Private Schools of Ghana has also joined in the controversy, describing the appointment as a violation of the law.
The association cites sections 67(1), 68(1) and 79(1) of the Education Regulatory Bodies Act 1023 to argue that "this is a complete violation of teacher professionalism in concerning the appointment and therefore does not support it.
"GNACOPS strongly proposes that the system for appointing the CEO of the GES be carefully considered from a service perspective and be limited to professionals in the education sector only."
However, Ministry of Education spokesperson Kwasi Kwarteng is confident that Dr Eric Nkansah is the right man for the job.
Mr Kwarteng stressed that the ministry will not consider the views of teachers unions, adding that teachers unions have no power to determine who the president appoints to head the GES.
"We reject their rejection and call on them to at least show respect to the number one gentleman on earth and we want to let the unions know that it is not in their prerogative, nor in their power to determine who the President appoints the head of the GES," he told JoyNews.
Dr. Eric Nkansah holds a PhD in Financial Economics from the University of Zululand, South Africa (2015 – 2018), Masters in Business Administration (Finance); KNUST Business School, Ghana (2008 – 2010); B.A (Honours) in Economics; the University of Cape Coast, Ghana (2002-2006).
Prior to his appointment, he was Technical Advisor/Director for Higher Education in the Ministry of Education.